About
Awaz FM is Glasgow's Asian Radio Station and serves the people of  Glasgow, broadcasting in English, Urdu, Punjabi, Hindi, Paharhi and Persian (other languages will also be heard).
Awaz FM delivers entertainment, news local, national and community in formation as well as cultural and faith programming.
‍
"Awaz" translates as "Voice" in Urdu and Hindi languages.
‍
Awaz FM is a Community Radio Station setup and apart from delivering community programming we also train individuals in Basic Radio Broadcasting Skills.
‍
Awaz FM works with many organisations including Glasgow City Council, Greater Glasgow Health Board, Community Planning Partnership, Police Scotland, Scottish Government, CEMVO, WSREC plus Amina WRC, Hemat Gryffe Woman's Aid as well as Awaz Voice of the Community and local organisations in delivering their services to the Asian Community.
‍
Awaz FM also enables Community organisations and individuals to use the station as a platform to highlight their work and services.
Founded in October 1996 - First RSL in September 1997
Access Pilot Project April 2002 - FT Community Radio Station 2005 (CR Order 2004)

Queens Award MBE for Voluntary Groups 2010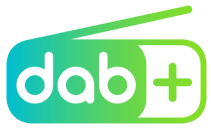 DAB+ Glasgow and Edinburgh Summer 2022
Logo Policy: Where a client needs to display Awaz FM Logo please follow strict guidelines:
Please do not change Awaz FM logo in any way.
Please do not stretch or skew or deform on any poster, social media or marketing materials
Please do not resize Awaz FM logo in comparison to other logos.
Please email ali@awazfm.co.uk / javed@awazfm.co.uk for full logo pack which has various versions. (or alternatively take a screenshot/snip tool of logo below)